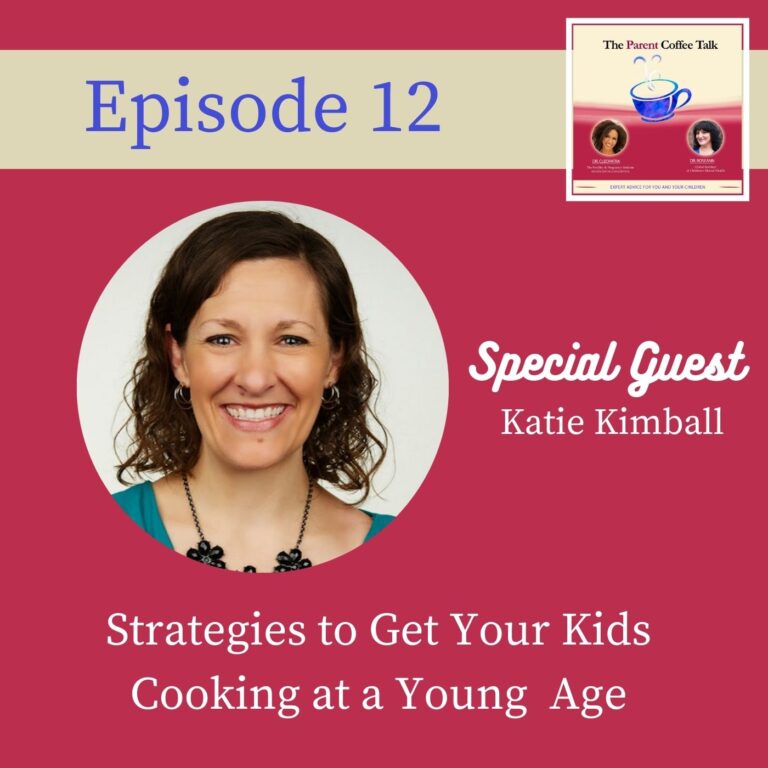 Many of us grew up in "bubble wrapped" households. We were taught to stay out of the kitchen, let mom do the chores, and that we were "too young" to take on responsibility.
Today's guest, Katie Kimball, is dismantling that misperception by bringing kids into the kitchen and teaching them how to cook, at as young as 3! Katia shares her strategies to get kids cooking young, the sensory benefits, and the responsibility it helps persist.
Join Dr. Roseanne and Dr. Cleopatra in this unique episode to learn the developmental breakdown of teaching kids to cook.
Show Highlights:
Why 5–7-year-olds are more than capable to learn more
Why parents are not teaching kids to cook
The return on investment you get from teaching your kids to cook
How letting kids take on chores younger can help enhance their intrinsic excitement
Ways food brings us together
How being involved in the palette can increase your palette and create a better relationship with food
The more encounters with food can help picky eaters
How Katie started teaching her kids how to cook
Simple environment changes that can help teach kids to cook
Building confidence in the kitchen
Teaching kids the skills to make their own recipes
Quick tips for the table
Links: