1

in

2 Children in the US have a physical or mental health issue.
(54.2%)
We are committed to changing the way we view and treat children's mental health!
1

in

2 Children in the US have a physical or mental health issue. (54.2%)
We are committed to changing the way we view and treat children's mental health!
Want to join us on this mission of
Children's Mental Health?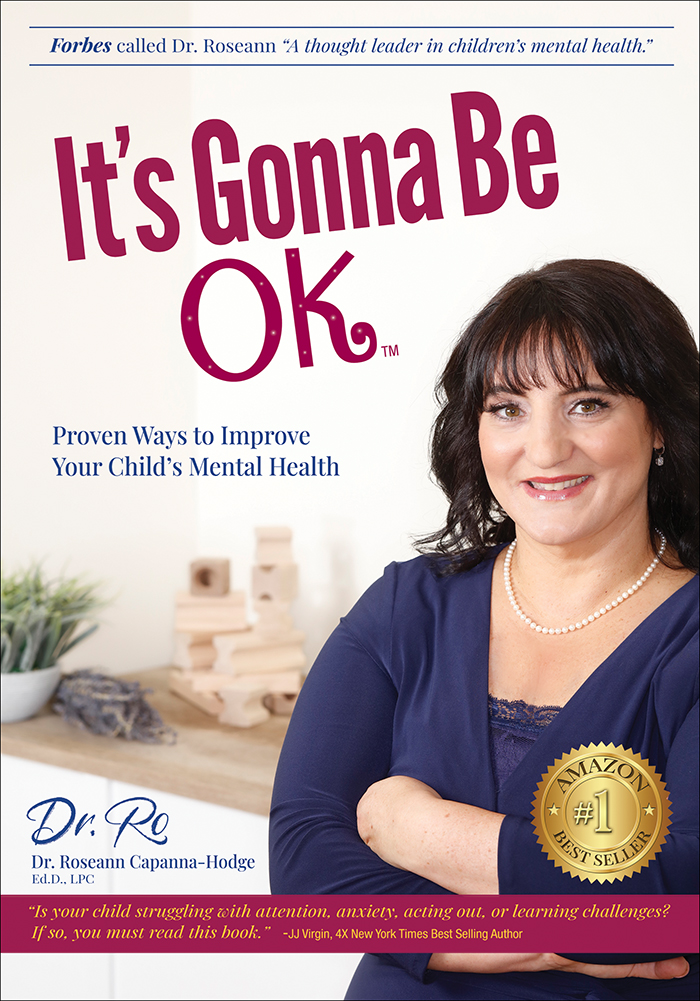 There is a HUGE problem happening right before our eyes. Millions of children and teens wake up everyday, and struggle with anxiety, mood, focus, behavior, connecting socially, and learning. Why is this happening?
Parents are worried about their kid's level of stress, school work, friendships and what will happen to them tomorrow. Today, kids are faced with challenges we simply didn't have and parents feel helpless and unsure of how to support them. From having to comfort their kids about social media rejection to wading through piles of homework, parents aren't sure what to do or who to turn to.
And parents are asking for help! In the US, upwards of 30 percent of all pediatric physician's visits are related to behavioral or emotional concerns and 22 percent of parents are concerned about their child's mental health. In the UK, 40 percent of surveyed parents said their children's emotional well-being was a primary concern.
We have a global children's mental health crisis. What we're doing isn't working and kids all over the world have increased depression, anxiety, behavioral issues, ADHD, autism, and rates of suicide. In the US alone, the suicide rate among people ages 10 to 24 years old climbed 56% between 2007 and 2017, according to the CDC. A 2016 National Survey of Children's Health indicated that as many as 1 in 6 U.S. children between the ages of 6 and 17 has a mental health disorder such as depression, anxiety problems or attention deficit/hyperactivity disorder (ADHD) and 7.5 percent of U.S. children between ages 6 and 17 were taking medication for "emotional or behavioral difficulties." And things aren't that different in Europe, where rates of youth mental health problems are at an all time high.
So why is this happening? That's not an easy answer. Over use of our devices, social isolation, bullying, genetic issues and mutations, poor food, dietary lifestyles, more autoimmune diseases, broken education systems, and a culture of STRESS.
But regardless, this crisis affects us all on every continent, and we need to stop talking about it and DO SOMETHING ABOUT IT!
At the Global Institute of Children's Mental Health, we are changing the way we view and treat children's mental health! We are committed to supporting parents, children and teens, professionals, and organizations to make things better for today's youth and tomorrows.
What We Believe In And What Guides Our Work

You can reverse mental health issues with natural therapies
We know that kids are increasingly on psychiatric medications (7.5 percent of U.S. children between ages 6 and 17 in 2011- 2012). And not only are psychiatric meds not working but our kids are having adverse effects. The good news is that there are proven and effective natural therapies. Nutrition, exercise, psychotherapy, parent education and coaching, neurofeedback, and biofeedback are all highly researched therapies that support children's mental health.

Parents have the power to change your children's mental health
Like many parents, you may feel that you have tried everything. You have been told that there's no options besides medications and you probably feel hopeless. Well, there is another way to help your child and family but you just don't know about it…yet! What we've found is that when the parent is empowered through education and training, their children's behaviors and overall quality of life improves. This means that the more you know about what happens to their brain and body, the more confident you'll feel about how to help them do well in school, connect easily with other children, and reduce behavioral problems.

We provide you the tools that create lasting change in your children and family
Parents are often shocked to find out that there's so much that they as parents just aren't taught about natural treatments that could help your child. Foundational pieces to health, like exercise, diet, sleep, ways to support the nervous system from overworking are effective and available to all families. Once parents learn that just simple tweaks can make a big difference in how their child learns, connects, and behaves, they can take the steps to reverse their child's issues.
We already know that in the U.S. we are in crisis with children's mental and physical health. One in two children or 54.2 percent have a physical or mental health problem. This is a crisis. Parents are worried about their kids and they are searching for answers but they aren't finding them.
What Are Leaders in Health Saying?