The Parent Coffee Talk™
Parenting is never easy but Dr. Cleopatra and Dr. Ro are here to help you navigate with humor and love. Dr. Cleopatra is a Fertility Strategist who helps parents create their super babies. Dr. Ro is a Pediatric Mental Health Expert specializing in providing integrative mental health solutions for children with anxiety, ADHD, autism and more. Together they have combined forces to bring you the best conversations with parenting experts to help you build your parenting toolkit.
Join Dr. Cleopatra and Dr. Ro each week on the Parent Coffee Talk Podcast to learn how to handle the most pressing issues a parent can face. We get real and the solutions we provide are more than just theory – we put them to use in our practices each week!
Listen to the latest episodes from the podcast...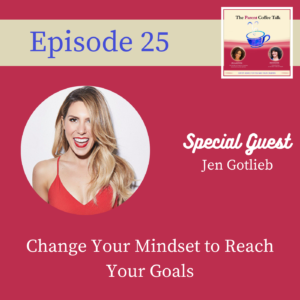 Despite all of the confusion and chaos going on around us, if there's one thing we can control, it's our mindset. Today's guest, Jen Gotlieb,
Read More »